Islamabad, 29 November 2021 (GNP/ TDI): The Organization of Islamic Cooperation's (OIC) Standing Committee on  Science, Technology and Innovation (STI) Cooperation, COMSTECH, acceded to collaborate with China for the production and promotion of traditional Chinese medicine in Pakistan.
The idea was presented on Friday by COMSTECH's Coordinator-General, Professor Dr. Mohammad Iqbal Chaudhary, and the Ambassador of the People's Republic of China to Pakistan, Nong Rong, during a formal meeting in Islamabad.
Prospects of the Scheme
The officials extensively discussed the prospects of Pakistan-China bilateral coordination in the field of science and technology. They also maintained that a comprehensive approach in the field of science and technology will not only benefit Islamabad and Beijing but will have a positive impact on the entire region.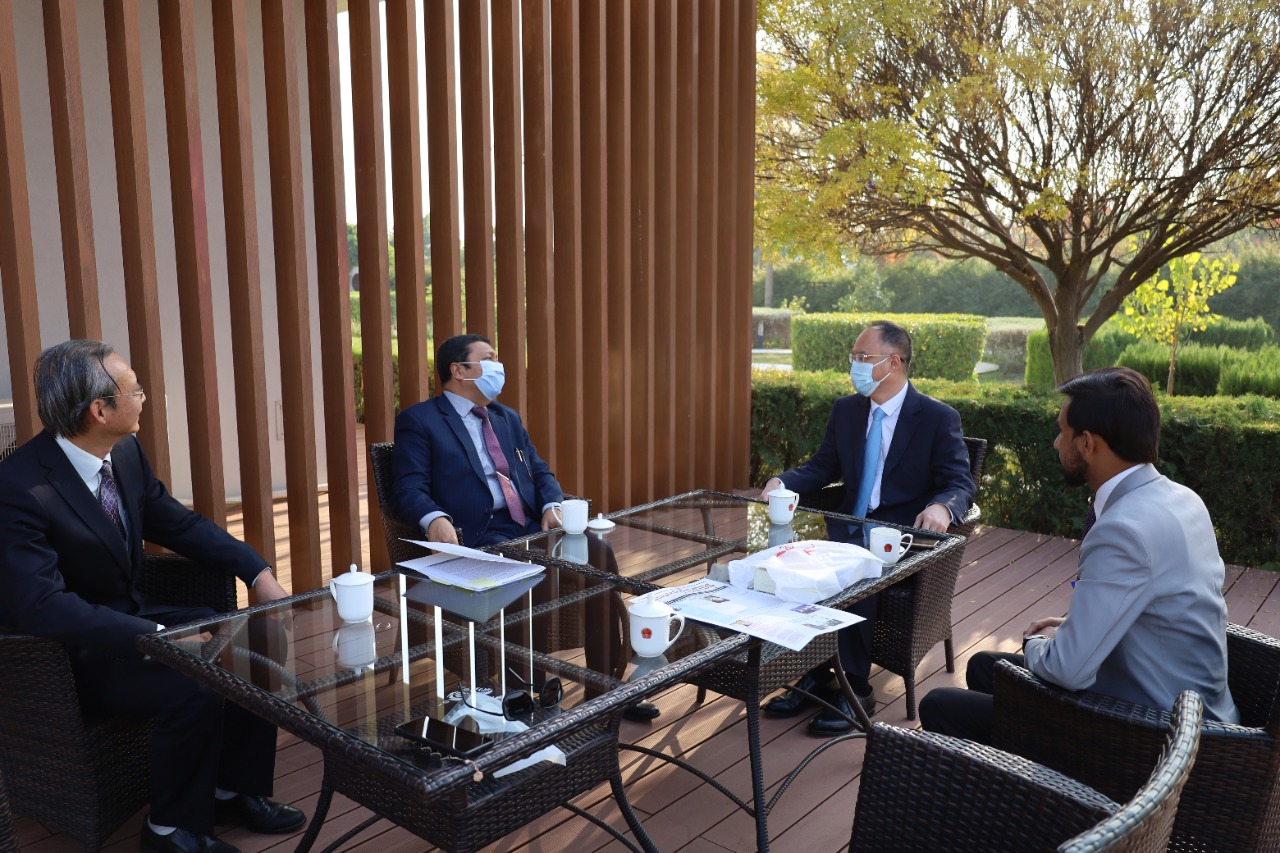 In addition, it was addressed during the meeting that the multidimensional aspects of Pakistan's market have always attracted foreign investors to promote the country's products.
Considering this, Ambassador Rong expressed his utmost desire for the development and promotion of Chinese traditional medicine in Pakistan. The Coordinator-General, Professor Chaudhary, profoundly welcomed the joint venture along with several other institutions of Pakistan.
The dignitaries further highlighted the benefits of the initiative, particularly how it will expand bilateral ties between China and Pakistan and boost the industrial sector of Islamabad. It also aims to enhance trade within the platform of the Organization of Islamic Cooperation (OIC) and beyond.
Moreover, apart from strengthening economic relations between the two states, it would help strengthen the scientific and technological sector of Pakistan at large.
During the discussion, Ambassador Nong Rong felicitated Professor Chaudhary for winning the Mustafa Prize in Iran, conferred upon him by the Mustafa Foundation earlier this year.
Guangxi Golden Silkball Friendship Award
On the recommendation of Guangxi Normal University, the Guangxi Zhuang Autonomous Region (GZAR) of China decided to honor Professor Mohammad Iqbal Chaudhary for his services.
In this regard, the Chinese envoy congratulated Dr. Chaudhary for winning the '2020 Guangxi Golden Silkball Friendship Award' for his outstanding contribution towards the social and economic development of Guangxi.